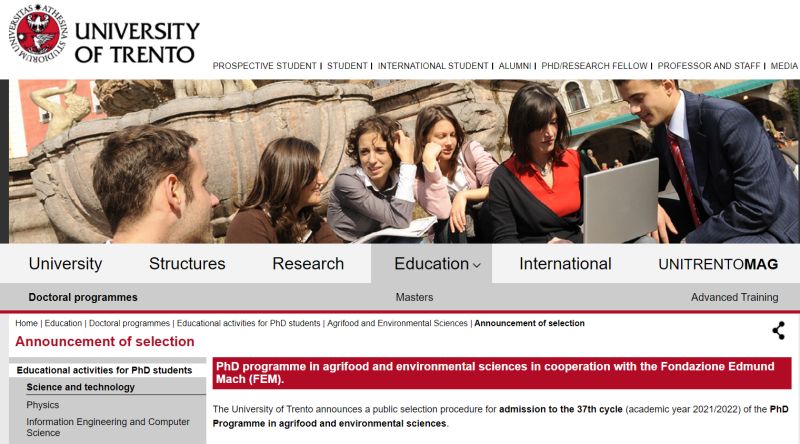 Opportunity to continue your academic career as a Ph.D. student at the Università di Trento of Trento (Italy) within the PhD Programme in AgriFood and Environmental Sciences of the Center Agriculture Food Environment (C3A).
1 PhD position in "Development and testing of new parameterisation schemes and downscaling procedures for high resolution numerical weather prediction and reanalysis".
Advisors: Prof. Dino Zardi (C3A/DICAM), Dr. Gianluca Ferrari (Hypermeteo).
Application deadline: 24th August 2021
Thanks to Prof. Dino Zardi for sharing the info.
Find out more ➡️ https://lnkd.in/gM9EfVr
Submission of applications at ➡️ https://lnkd.in/d52ydCYG
—
#university#career#phd#scholarship#highereducation#weatherpredictionUniversità di TrentoFondazione Edmund Mach#EnvironmentalSciences#AgriFood